NZ'S PREMIUM BACKPACKER ACCOMMODATION FOR GROUP TRAVEL
Perfect for families, friends & groups
Whether you're a sports group heading away on a training camp or competition; bunch of mates looking for a weekend getaway; or a special interest group travelling on tour, Haka Lodges is the perfect place for your stay.
Take advantage of the fact you can take over an entire dorm (plus additional rooms) for your large group accommodation needs.
All Haka Lodges can be found in some of Aotearoa New Zealand's most stunning spots Paihia, Taupō, Auckland and Queenstown and they all offer fantastic facilities for large group accommodation.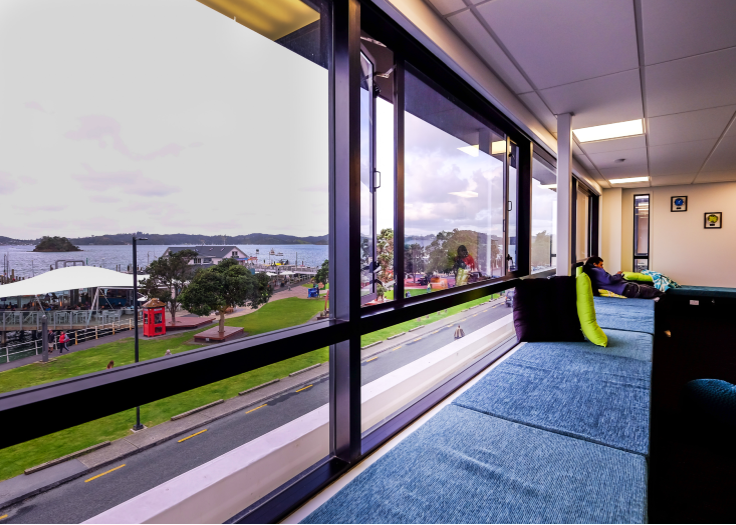 Haka Lodge Paihia
Come stay in the ``Winterless North`` and enjoy million dollar views from our upmarket backpacker hostel.
Discover More
Haka Lodge Auckland
Stay in one of Auckland's coolest neighbourhoods – with heaps of great cafes, restaurants, bars and shopping on the doorstep.
Discover More
Haka Lodge Taupō
Offering lake views, a 5 minute walk to town and fantastic facilities - come stay at the friendliest backpackers in Taupō!
Discover More
Haka Lodge Queenstown
With a mountain backdrop and set in the heart of NZ's adventure capital, Haka Lodge Queenstown is ideal for groups of all sizes.
Discover More
Book your stay today!
To book your group travel accommodation, simply contact the relevant Haka Lodge to discuss your requirements. Plus you can check out our handy groups brochure to discover more about our Haka Lodges group accommodation offering.
If you're a sports or school group and looking to take the stress out of your trip, then talk to our friends at Haka Educational Tours or Haka Sports Tours and they'd love to help!