Welcome to the Bay of Islands and the hostel that is blessed with million-dollar views!
Situated just across from the Paihia wharf, Haka Lodge Paihia is an upmarket backpacker lodge and your home-away-from-home in the 'Winterless North'. Stay with us to find out why we get such lovely reviews and have been awarded the 2019 Certificate of Excellence from Trip Advisor.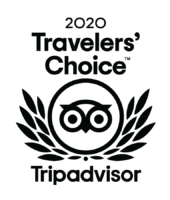 Affordable Accommodation In The Bay Of Islands
Upmarket backpacker dorm rooms for those travelling on a budget, and en-suite private rooms for those travellers who like their own space and privacy. All accommodation has linen provided.
More
Million Dollar Views!
Located in central Paihia, the largest township in the Bay of Islands, with easy access to the best of town as well as unobstructed views of the shimmering waters across the Bay.
More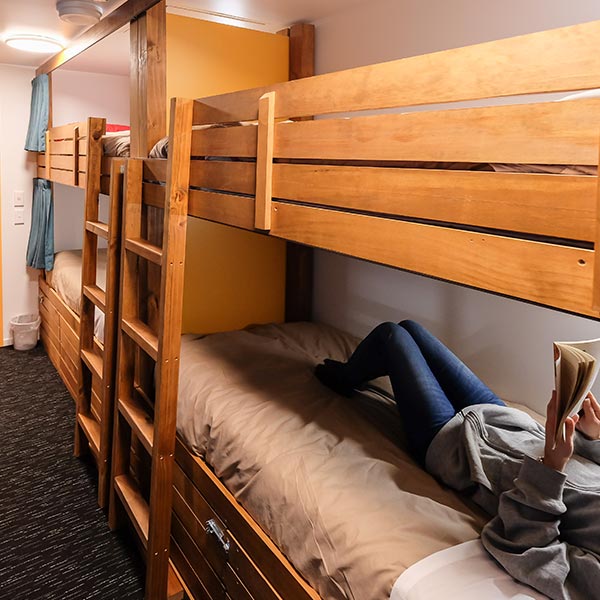 Everything You Need
Who says affordable accommodation in the Bay of Islands means uncomfortable beds or grubby facilities? We don't. We have hotel-quality mattresses for a great night's sleep, privacy curtains, power points, a reading light and lockable storage. Our guests make the most of our unlimited free WiFi and spacious lounge and sparkly kitchen with top of the line facilities.
More
FAQs
Check in timing runs from 2pm-6pm, 7 days a week. Check Out time is 10am. We answer all your frequently asked questions about luggage storage, Reception hours, communal kitchen hours and additional services here.
More
ALSO OFFERING THE BEST NZ TOURS
We're owned by NZ's #1 rated Tour Company, Haka Tours which offers adventure, mountain biking and snow tours of Aotearoa/New Zealand – including a tour to the Bay of Islands!
More
Centrally Located
Perfect alone or in a group. Beautiful and centrally located in Paihia, worked well when traveling alone on business and again when I brought a group of 24 college students. Staff was professional and helpful. Facilities were great. Definitely plan on returning.
Rangus0469

Waterfront Views
Awesome hostel. One of my best hostels I did in New Zealand. Amazing waterfront view. There is coffee tea and sugar for guests. The room are clean and the bed are very good. The reception is very nice and they do some desserts. Lovely
Matthieu heckmann
Friendly & Comfortable
Nice View! I was only one night in the Hostel but that was really nice. The kitchen is quite big and the view out of the windows are amazing. The Staff was nice and the beds are very comfy. If you want to go to the bay of islands stay at Haka lodge!!
Johanna F